Upcoming Events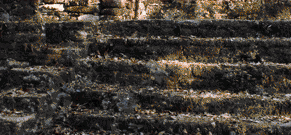 Looking for us in person? Here's where you can find us in the near future:
January 16, 2009: We'll be in the art show at Arisia until the 19th.
January 23, 2009: We'll be in the art show at Vericon until the 25th.
January 30-31, 2009: We'll be at Birka in the Merchanting area.
February 13, 2009: We'll be in the art show at Boskone until the 15th.
About us

We're a couple of creative people, putting the 'creative' back into the Society of Creative Anachronism&mdash: and helping get more reliable resources (particularly for the New World and Japan) out there while we're at it.
Xanalkak is obsessed with the new world, magic realism, and making things with her hands. She makes most of the things on this site, and is responsible for digging up New World resourses. She is also handling the artsier aspects of managing this site.
Kihō (or Kihou) is a fan of Japanese crests (or "mon"), and is awesome at making hanging scrolls. He is also handles technical and business issues. In his spare time, he earns a living doing software engineering.